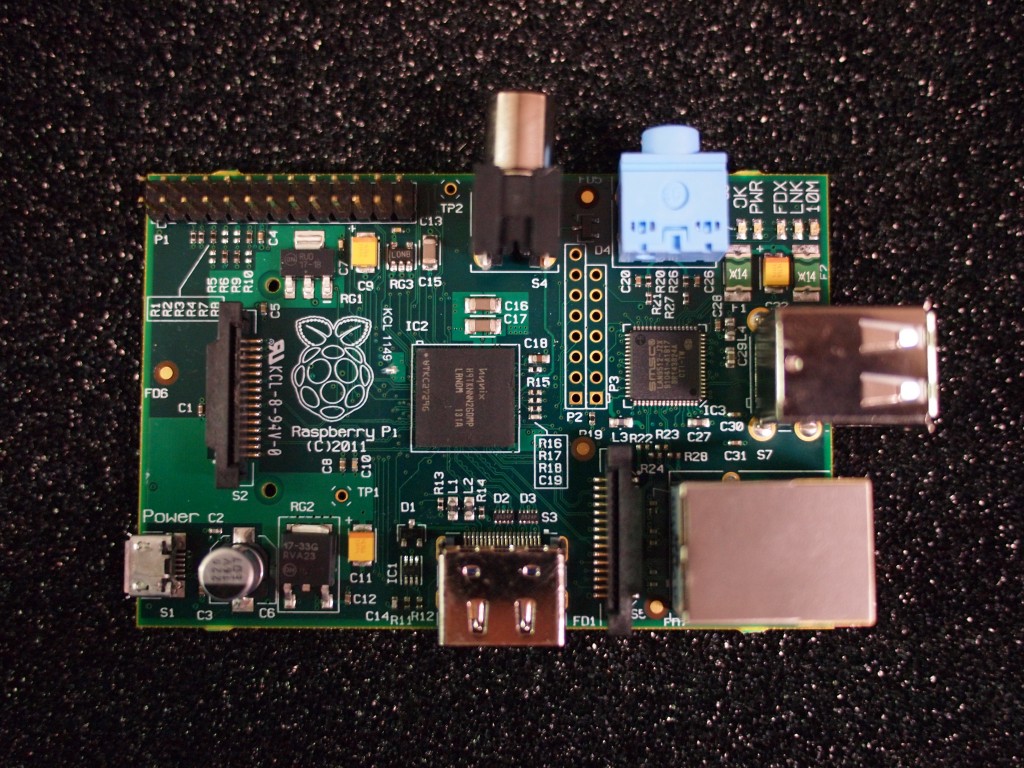 It's tiny, slow and cost $25 – yet it still runs Linux.
No, it's not you grandfather '486 you're so eager to revive with some fancy distro of Linux.
It's the Raspberry Pi: the first – ever – attempt to build a $25 fully working computer.
Spec list?
This little guy runs a stripped down version of Linux, an open-source operating system. Here are the specs:

700-megahertz processor (the iPhone has a 1-gigahertz processor)
128 megabytes of RAM (the iPhone has 512MB)
SD Card slot for storage
USB port
HDMI Port
This are actually the spec for Model A, the smaller and priced at $25.
Model B raises the price tag up to a staggering $35 and gets 256 MB of RAM and Ethernet (!).
What's a device like this for?
A set-top box? A DiVX player? A networkable media player? A game platform for Mame-like stuff? The internet-TV (browser, chat…) add-on your TV was missing?
Who knows…
More info on Raspberry web site and their Raspberry PI FAQ too.
Availability? Late 2011 or, more likely, early 2012!
[Via BusinessInsider]